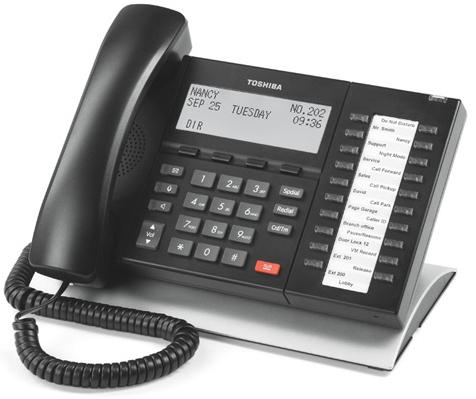 The Toshiba CTX670 is perfect for the medium to large size business that can't afford to compromise on it's telecommunications system, but doesn't want to break the bank. Starting out at 64 ports and expandable to 670 ports, the CTX670 is the ultimate in modular design, purchase protection, and future proofing technology.
The CTX670 come hundreds of standard with features including music on hold, off hook call announce, intercom, conference calling, multiple extension numbers, and much more. Click here for full list of features.
The CTX670 can take full advantage of Voice over IP (VoIP) to lower your phone bills, keep remote workers or offices connected, and take you into the future with Toshiba's award winning technology. Toshiba has recently release version 4 of the CIX software enhancing the phone systems feature set and adding more memory and processing power for future applications.
The CTX670 also supports a variety of flash and hard drive based voice mail systems. All voice mail system include the ability to get your messages from any touch tone phone, cell phone or home phone notification of messages, soft keys, conversation recording, live monitoring, and much more.
Call 800-Teleco-4 (800-835-3264) today to speak with one of our expert sales representatives.