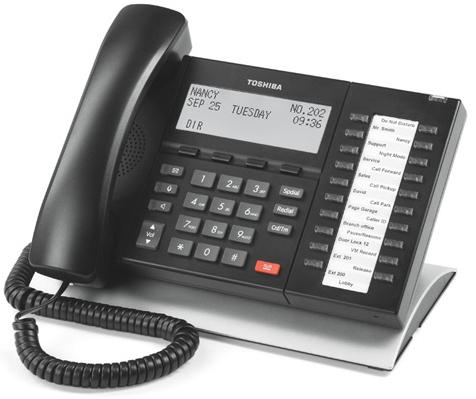 The CTX100S has been discontinued. It has been replaced by the CIX100.
The Toshiba CTX100-S is perfect for the small business that needs all the features of a larger system, but at a small business price. Starting out at 16 ports the CTX-100-S is affordable, but can still grow to the same 112 ports of the full CTX-100
The CTX100-S comes standard with many features including music on hold, intercom, conference calling, line privacy, and much more. Click here for full list of features.
The CTX100-S can take full advantage of Voice over IP (VoIP) to lower your phone bills, keep remote workers connected, and take you into the future with Toshiba's award winning technology.
The CTX100-S also supports a Varity of flash and hard drive based voice mail systems. Some voice mail system include the ability to get your message from any touch tone phone, cell phone or home phone notification of messages, Email Integration, soft keys, conversation recording, live monitoring, and much more.
Call 800-Teleco-4 (800-835-3264) today to speak with one of our expert sales representatives.